From In God We Still Trust by Richard G. Lee
In [Jesus] dwells all the fullness of the Godhead bodily; and you are complete in Him, who is the head of all principality and power.– Colossians 2:9–10
Guarding Truth
In Colossians—perhaps the most Christ-centered book in the Bible—the apostle Paul refuted a threatening heresy that devalued Christ by explaining that believers are risen with Christ, and are to put off the old man and put on the new, which will result in holiness in all relationships. Paul stressed the preeminence of Christ and the completeness of the salvation He provides. Paul countered false teaching with his presentation of Jesus. A proper view of Christ is always the most powerful antidote to heresy.
Just as the Colossians needed to guard the truth of the gospel, so we need to guard our country. President Calvin Coolidge (1923–1929) said:
The issues of the world must be met and met squarely. The forces of evil do not disdain preparation, they are always prepared and always preparing. . . . The welfare of America, the cause of civilization will forever require the contribution, of some part of the life, of all our citizens, to the natural, the necessary, and the inevitable demand for the defense of the right and the truth.
Patriot's Prayer
In a world, Lord, where many are enemies of the Cross, let me speak the gospel truth in love, so Your gospel may be known and untruth dispelled.
Patriot's Promise
"When they bring you to the synagogues and magistrates and authorities, do not worry about . . . what you should say. For the Holy Spirit will teach you in that very hour what you ought to say"(Luke 12:11–12).
Order your own copy of In God We Still Trust by Richard G. Lee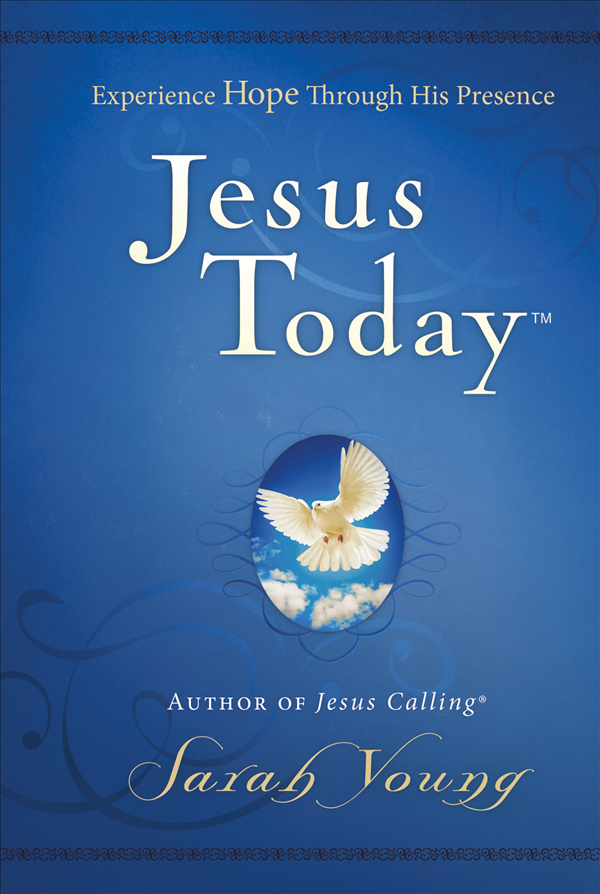 Experience Hope Through Jesus
Written in the same style as Jesus Calling®, Jesus Today™contains all-new devotions for a hope-filled walk with God. Born out of missionary Sarah Young's own trials, Jesus Today shows that hope shines brightest in adversity. Grow in grace, hear from God, and walk with Jesus Today.