From The Joshua Code by O.S. Hawkins
Jesus Weeps Over Our Sorrows
He is touched by our broken hearts. The event was the funeral of His close friend Lazarus. With poignant brevity, John simply states, "Jesus wept." He did not weep because Lazarus was dead. He knew that in a moment He could restore life to him-and those who know the Bible know this is exactly what He did! Jesus wept when He saw Lazarus's sisters crying. Tears touch the heart of our God. Mary's heart was broken. Her brother was dead, and it seemed Jesus had arrived too late. She held no hope. She was hurting. She was weeping with deep sobs and wails. She was pouring out her soul to the Lord. When Jesus saw her, He wept with her. This great God is touched by our own hurts and broken hearts.
Tears have a language all their own. They speak much louder than words. They need no interpreter. The psalmist says that God keeps our tears in a bottle (Psalm 56:8). If you need God's attention, try tears. It is okay to cry. We serve a Lord who weeps with us over our sorrows and who is touched by our broken hearts.
Order your own copy of The Joshua Code by O.S. Hawkins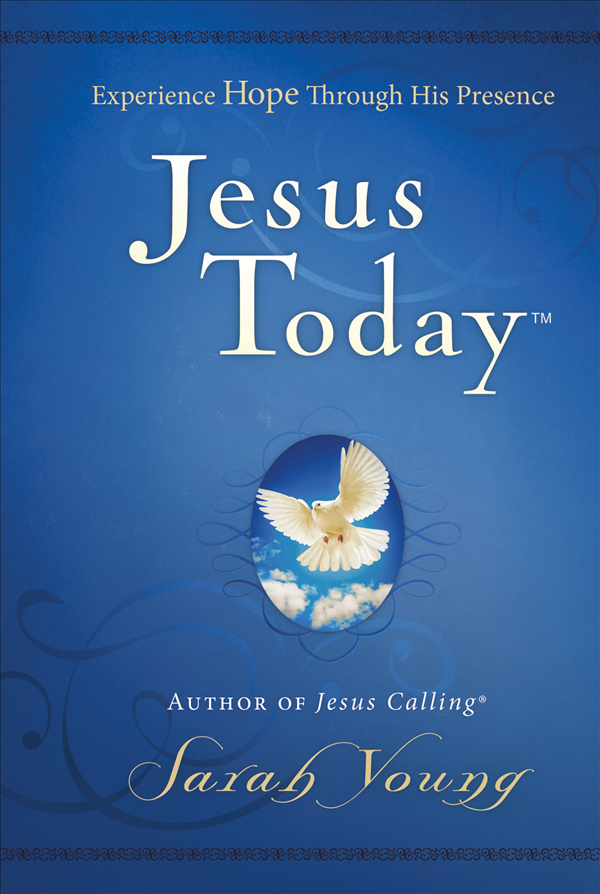 Experience Hope Through Jesus
Written in the same style as Jesus Calling®, Jesus Today™contains all-new devotions for a hope-filled walk with God. Born out of missionary Sarah Young's own trials, Jesus Today shows that hope shines brightest in adversity. Grow in grace, hear from God, and walk with Jesus Today.