From One Year Devotional Prayer Book II
Now in Christ Jesus you who once were far off have been brought near by the blood of Christ. For He Himself is our peace, who has made both one, and has broken down the middle wall of separation.
-Ephesians 2:13-14
When we think of peace in the context of the Christian life, we often focus on the idea of relief. We want relief from a hectic schedule. We want relief from an enormously painful situation. We want relief from a tumultuous relationship or a restless spirit or all of the noise in our lives.
For the follower of Christ, peace is much more than enjoying a calm day after a stormy night—although those restful moments are important. Rather, peace with God (not just the peace of God) is the real meaning of peace in the Christian life. Here's the amazing part about possessing peace with God: no one is born with it, but God has done everything necessary to make it happen. What has He done? He has given us Jesus. Jesus is all we need for real, lasting peace. Here's the picture. We were distant from God because of our sin—so distant that we were all called "enemies of God." Sin has stained us all and separated us from God and made it impossible for us to reconcile ourselves to God. But God changed all of that.
Jesus Christ is our peace. I hope you caught that as you read those two verses from Ephesians. When we experience God's salvation by grace through faith, we are transformed from enemies of God into His children. The hostility is gone, and we will always enjoy peace.
Order your own copy of One Year Devotional Prayer Book II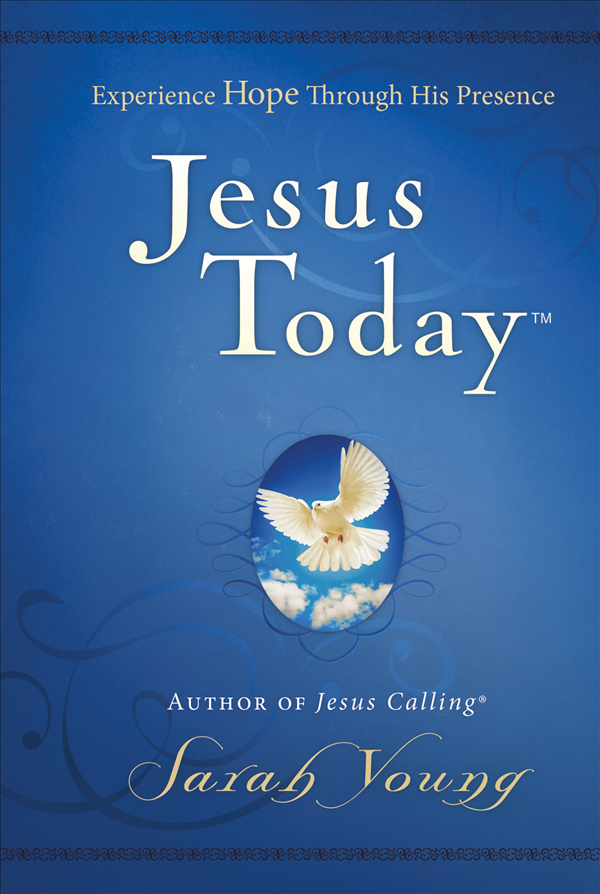 Experience Hope Through Jesus
Written in the same style as Jesus Calling®, Jesus Today™contains all-new devotions for a hope-filled walk with God. Born out of missionary Sarah Young's own trials, Jesus Today shows that hope shines brightest in adversity. Grow in grace, hear from God, and walk with Jesus Today.