From A Charles Dickens Devotional
TEARS
I got up from the meal, saying . . . , "Well! I suppose I must be off!" and then I kissed my sister . . . , and kissed Biddy, and threw my arms around Joe's neck. . . .
I walked away at a good pace, thinking it was easier to go than I had supposed it would be . . . I whistled and made nothing of going. But the village was very peaceful and quiet, and the light mists were solemnly
rising, as if to show me the world, and I had been so innocent and little there, and all beyond was so unknown and great, that in a moment with a strong heave and sob I broke into tears. It was by the finger-post at the end of the village, and I laid my hand upon it, and said, "Goodby, O my dear, dear friend!"
Heaven knows we need never be ashamed of our tears, for they are rain upon the blinding dust of earth, overlying our hard hearts. I was better after I had cried, than before—more sorry, more aware of my own ingratitude, more gentle. . . .
So subdued I was by those tears, and by their breaking out again in the course of the quiet walk, that when I was on the coach, and it was clear of the town, I deliberated with an aching heart whether I would not get down when we changed horses and walk back, and have another evening at home, and a better parting.
–From Great Expectations
In Great Expectations, Dickens's character Pip reflects on a day in his adolescence when he left home for London. On that day, young Pip put aside his usual snobbish attitude, and he wept for the village and also the friends and family he left behind. Tears, he discovered, are nothing to be ashamed of.
Jesus also wept over a city. He cried on Palm Sunday as he approached Jerusalem, knowing what terrible events would happen there (Luke 19:41). He wept when His friend Lazarus died (John 11:35), and He must have wept when He learned that His cousin, John the Baptist, had been murdered (Mark 6). We can imagine that Jesus often shed tears. The prophet Isaiah says that He was "a Man of sorrows and acquainted with grief" (Isaiah 53:3). Certainly, then, Jesus understands when we cry.
God sees our tears, and He comforts us. The Bible tells us in Psalm 126:5, "Those who sow in tears shall reap in joy." God reminds us that our sadness will not last forever. One day He "will wipe every tear from [our] eyes. There shall be no more death, nor sorrow, nor crying" (Revelation 21:4). Do you hold back your tears, or do you let them flow? There is no sin or shame in crying. When we cry, we reflect a characteristic of our Lord Jesus Christ.
Nevertheless He regarded their affliction, when He heard their cry.
-Psalm 106:44
Order your own copy of A Charles Dickens Devotional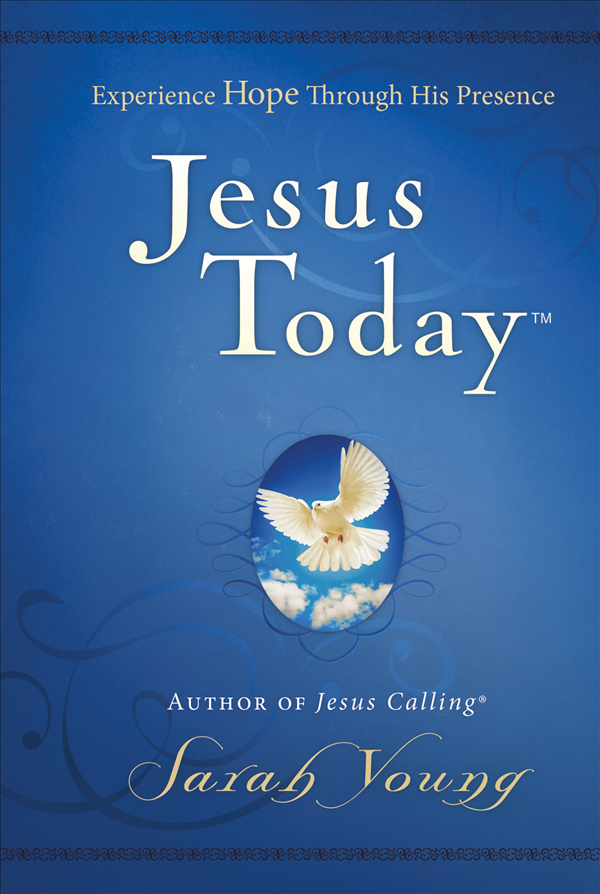 Experience Hope Through Jesus
Written in the same style as Jesus Calling®, Jesus Today™contains all-new devotions for a hope-filled walk with God. Born out of missionary Sarah Young's own trials, Jesus Today shows that hope shines brightest in adversity. Grow in grace, hear from God, and walk with Jesus Today.