From Lead, Serve, Love by Gregory Lang
Comfort Your Brother
Christ, the perfect one without sin, laid down his life for us, the sinners. In return, he asked that we give comfort to those in trouble, sharing the comfort that we first received from him. If you love as he loved, you cannot refuse to comfort your suffering brother. Let your love be deep and enduring, not shallow and brief. Comfort your brother.
He comforts us every time we have trouble, so when others have trouble, we can comfort them with the same comfort God gives us.
—2 Corinthians 1:4
I have great joy and comfort, my brother, because the love you have shown to God's people has refreshed them.
—Philemon v. 7
Remember those who are in prison as if you were in prison with them. Remember those who are suffering as if you were suffering with them.
—Hebrews 13:3
This is how we know what love is: Jesus Christ laid down his life for us. And we ought to lay down our lives for our brothers. If anyone has material possessions and sees his brother in need but has no pity on him, how can the love of God be in him? Dear children, let us not love with words or tongue but with actions and in truth. This then is how we know that we belong to the truth, and how we set our hearts at rest in his presence.
—1 John 3:16–19 NIV
©Lead Serve Love 2011 by Gregory E. Lang
Order your own copy of Lead, Serve, Love by Gregory Lang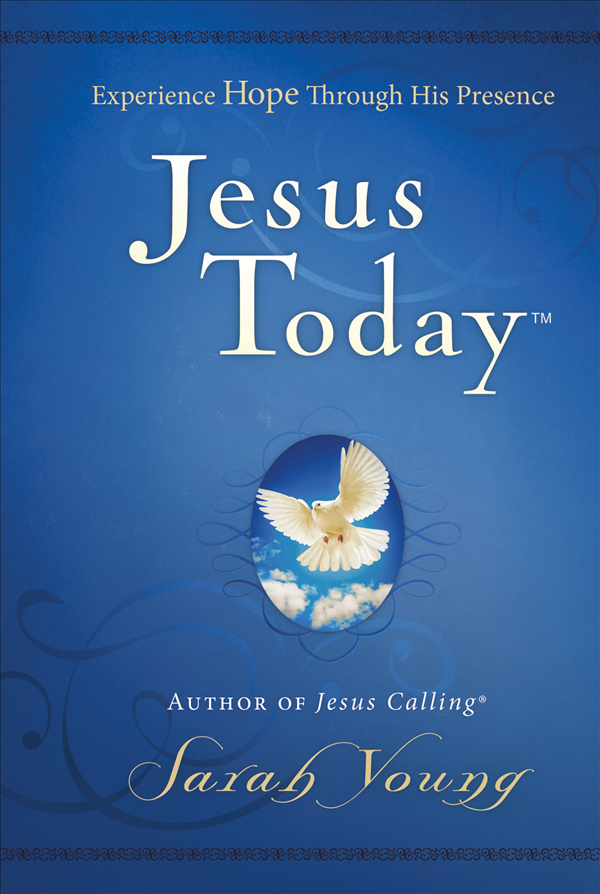 Experience Hope Through Jesus
Written in the same style as Jesus Calling®, Jesus Today™contains all-new devotions for a hope-filled walk with God. Born out of missionary Sarah Young's own trials, Jesus Today shows that hope shines brightest in adversity. Grow in grace, hear from God, and walk with Jesus Today.