From Grace for the Moment®: Morning and Evening Edition by Max Lucado
Christmas Every Day
Sing praises to the Lord...Tell the nations what he has done.- Psalm 9:11
You have Christmas every day. Your gift bears, not toys and books, but God himself!
His work: on the cross and in the resurrection. As a result, your sin brings no guilt, and the grace brings no fear.
His energy: it's not up to you. You can do all things through Christ, who gives you strength.
His lordship: he is in charge of you and looks out for you.
His love: what can separate you from it?
Who could imagine such gifts? Who could imagine not opening them?
-From Come Thirsty
Make a list of the ways you have been helped through the gifts of God's energy, his lordship, and his love.
©Grace for the Moment 2000 by Max Lucado
Order your own copy of Grace for the Moment®: Morning and Evening Edition by Max Lucado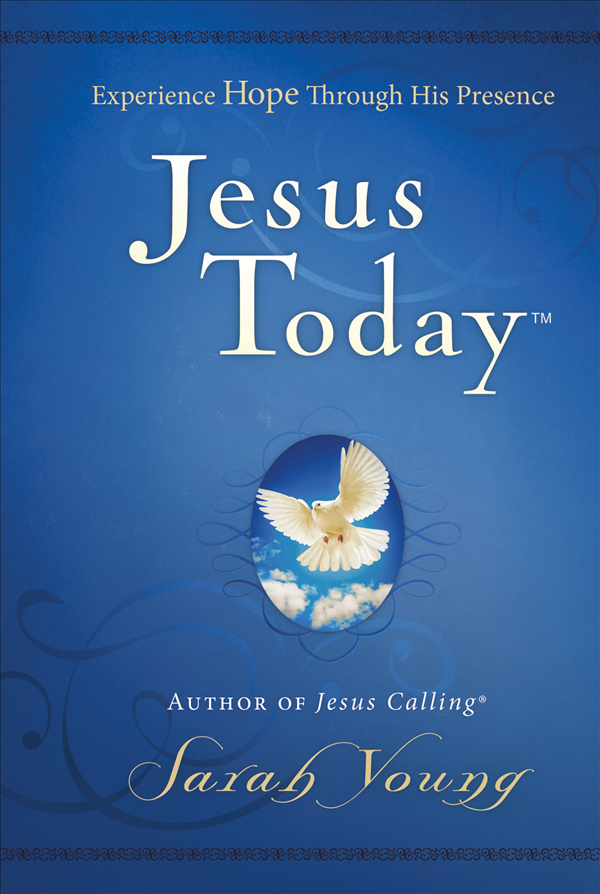 Experience Hope Through Jesus
Written in the same style as Jesus Calling®, Jesus Today™contains all-new devotions for a hope-filled walk with God. Born out of missionary Sarah Young's own trials, Jesus Today shows that hope shines brightest in adversity. Grow in grace, hear from God, and walk with Jesus Today.