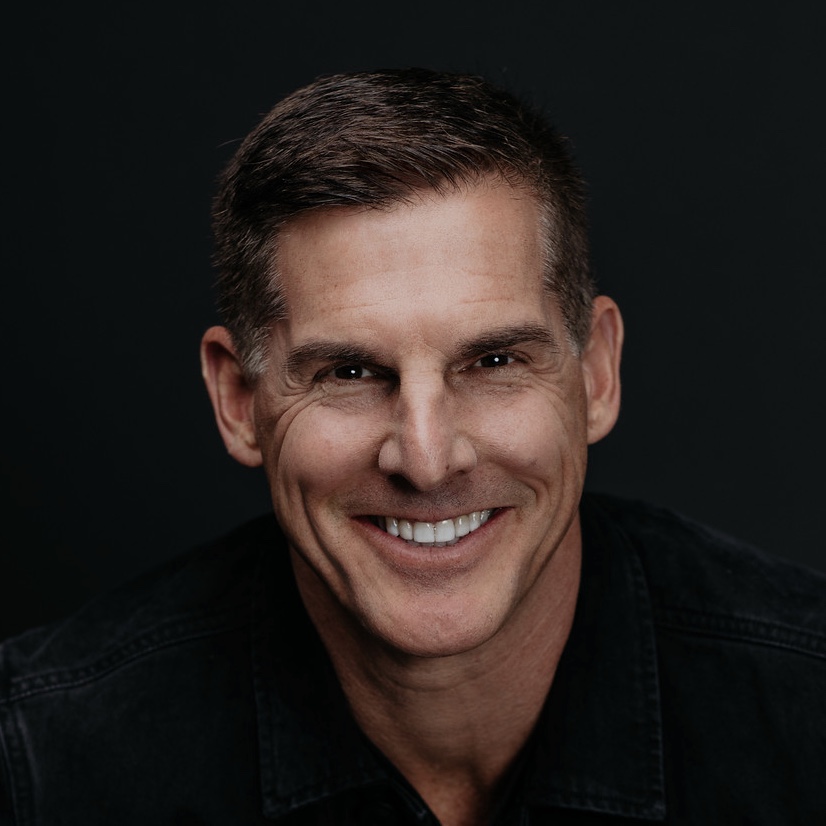 March 16, 2020
What We Fear Matters
CRAIG GROESCHEL
"For God has not given us a spirit of fear and timidity, but of power, love, and self-discipline." 2 Timothy 1:7 (NLT)
Our fears matter.
Years ago, I had a revelation about this that touched me in a very personal way. God showed me that what I feared the most revealed where I trusted God the least. After the birth of our third daughter, my wife, Amy, started having physical challenges. At first, we thought it was just fatigue, but when half her body went numb, we feared it was something much worse.
Doctors couldn't provide answers. As her symptoms worsened, my trust in God started to weaken.
At night, my thoughts snowballed out of control. What if Amy is dangerously sick? What if I lose her? I won't be able to raise our kids without her. I wouldn't want to go on.
Then it hit me. The things that kept me awake were the things that I wasn't trusting God to handle. I was holding onto them, trying to find a way to gain control over them, to solve all my problems. Thankfully, by the grace of God, Amy gradually improved back to full strength, but her challenges exposed one of my worst weaknesses. Fear had consumed me.
Our fears matter. Because ultimately, our fears show how we're relying on our own efforts and not trusting in our Savior. The truth is we - you and I and everyone - are always inadequate. We're never enough. We're always weak. But here's the incredible thing: When we're weak, God's power is made perfect. (2 Corinthians 12:9)
Your greatest fear may point you to your best chance at making a difference in the world. You need God for every moment of every day. Everything you do of value is born out of His heart, His power, His grace.
To please God, to serve Him, to honor Him, to live for Him, you cannot be driven by fear. You must be led by faith. I've said many times the pathway to your greatest potential is often straight through your greatest fear. Faith will propel you forward. In fact, what God wants for you might be on the other side of what you fear the most. The Apostle Paul encouraged his protégé Timothy to cling to faith by reminding him, "For God has not given us a spirit of fear and timidity, but of power, love, and self-discipline" (2 Timothy 1:7).
If you're afraid of failing, it could be that your spiritual enemy is trying to talk you out of doing what God has created you to do. So pray and step into your fear. Let God propel you forward by faith. Without faith, it's impossible to please God. Remind yourself that you love pleasing God more than you fear failing.
As you pray and God reveals what is keeping you from fully following Him, don't miss out on experiencing His love. Soak in His extravagant grace. Enjoy the unconditional goodness of God poured out for you in the life of Christ. Remember, "perfect love drives out fear" (1 John 4:18b, NIV).
As God reveals your fears, He will also build your faith. You need Him. You need His presence. You need His power. You need His Spirit guiding you. You need His Word strengthening you. Faith doesn't mean you don't get afraid. Faith means you don't let fear stop you.
Dear Lord, help me to see my fears. Help me see the ways I'm relying on my own efforts - instead of trusting You. Build my faith, and help me to rely on Your presence and support no matter what I face. In Jesus' Name, Amen.
TRUTH FOR TODAY:
Psalm 56:3-4, "When I am afraid, I put my trust in you. In God, whose word I praise - in God I trust and am not afraid. What can mere mortals do to me?" (NIV)
John 14:27, "Peace I leave with you; my peace I give you. I do not give to you as the world gives. Do not let your hearts be troubled and do not be afraid." (NIV)
RELATED RESOURCES:
We are excited to dive into our next Online Bible Study: Dangerous Prayers by Craig Groeschel. Join us as we learn to break the cycle of praying the same things over and over again by adding three bold phrases to our prayer lives. We'll learn how to stop getting easily distracted during prayer and start having conversations with God that will change everything. We're in this together and can't wait to get started on April 6! Register now for FREE!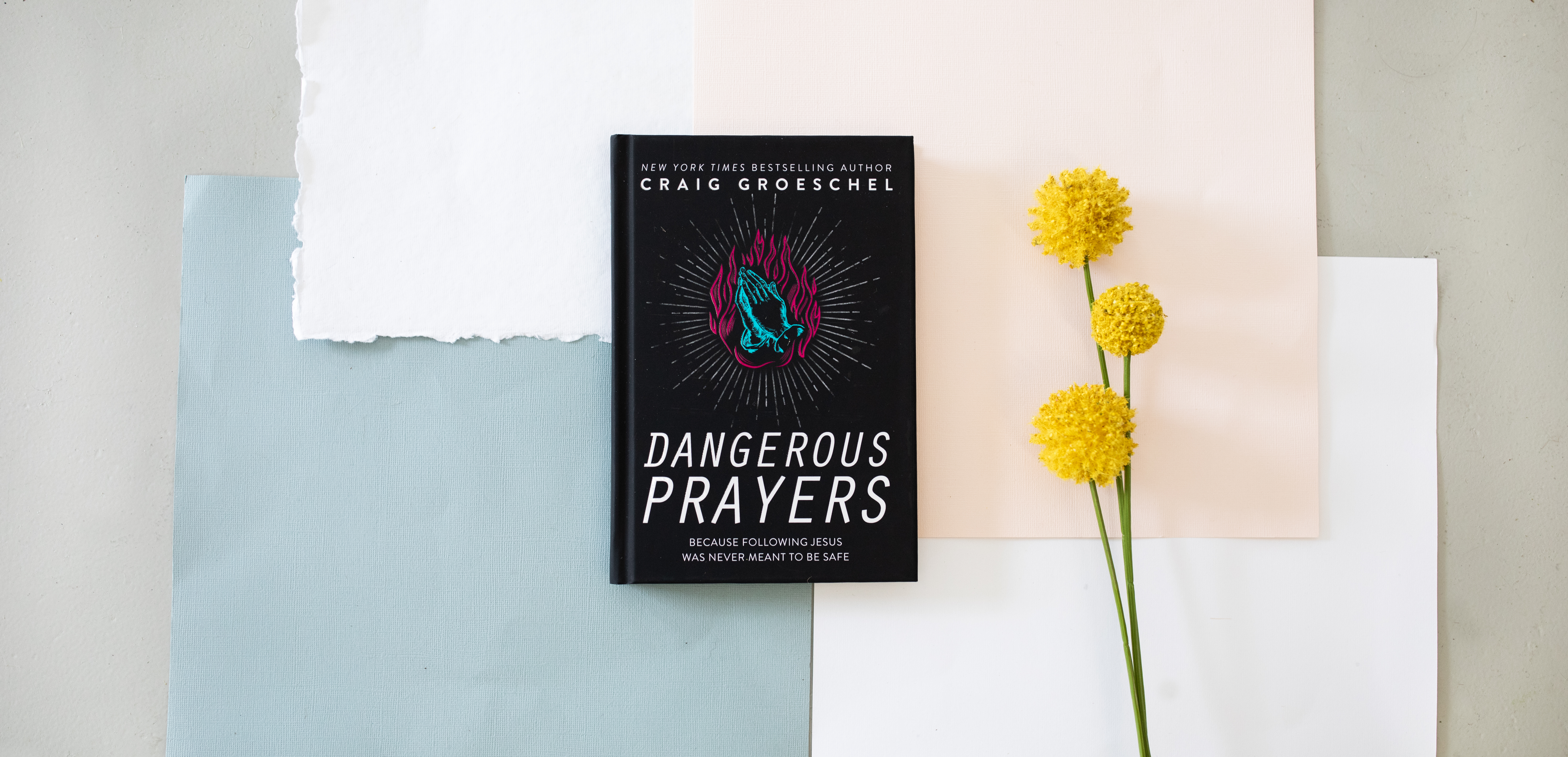 CONNECT:
Be the first to hear about new podcast episodes, books, speaking appearances and more at www.craiggroeschel.com.
REFLECT AND RESPOND:
What are your anxious thoughts, and how do they affect your daily life?
What is God showing you through your prayers? How do you feel God is growing your prayer life?
Trust Him. And let us hear your thoughts about prayer in our comments section.
As the Senior Pastor of Life.Church, Craig provides teaching, leadership and guidance for the church as a whole. Following a vision God gave him and his wife Amy for a different kind of church, he and a handful of people launched Life.Church in 1996. Craig and Amy live in the Edmond, Okla. area and have six children, three sons-in-law, and two grandkids.
© 2020 by Craig Groeschel. All rights reserved.
Proverbs 31 Ministries thanks Zondervan, a division of HarperCollins Christian Publishing, for their support of P31 Online Bible Studies and Encouragement for Today devotions
Click here to view our policy on 3rd party links.
Proverbs 31 Ministries
630 Team Rd., Suite 100sdfsdfd
Matthews, NC 28105
www.Proverbs31.org